The Rt. Hon. Prime Minister Jacinda Ardern, Karen O'Leary from Wellington Paranormal and some of Aotearoa's coolest artists have created Valentine's Day pieces of art for us to auction to raise money for BATS and to celebrate the launch of #loveBATS.
Score yourself a mean piece of art and help BATS raise some cash during these uncertain times of limited audiences, postponements and cancellations.
But before we show you the art…
Introducing….
Three new ways you can show BATS your looooooove.
Love BATS is the new way to have a relationship with BATS, on your own terms!
Do you Love BATS? Wanna be our Robin to our BATMAN or have you just slid into our DMs??
Going steady with BATS is the relationship BATS really needs right now. It is the best way to keep BATS flying through the pandemic and beyond. With a regular donation you will champion the new generation of artists and changemakers and keep BATS accessible for everyone - from low fees for artists to affordable ticket prices for audiences. More Here
You could turn us on (literally) by helping us purchase shiny new things. Help us to keep the lights shining bright and resources maintained and up to date. More Here
Even the smallest of donations can contribute to the ongoing accessibility, well-being and career sustainability of the BATS Theatre community. What a great way to begin a beautiful relationship with BATS. More Here
Don't know which to choose? The best way to help us during these times of possible lockdowns and limited audience capacity is to GO STEADYwith us. Going Steady with BATS is the best way to prevent COVID sucking the lifeblood out of BATS.
It can be as little as $5 a month - like buying BATS a coffee each month! Sign up for Regular Giving here.
We would love to go steady with you. We're ready to commit, are you?
Now…..
BID FOR THE ART
How lucky are we to be so loved by these amazing New Zealanders and artists of Aotearoa. All pieces are hanging in the Lumen Bar at BATS if you'd like to see the pieces in person.
You will click through to the TradeMe site when you Bid Here. Or you can go straight to TradeMe and search #loveBATS. Thank you to TradeMe for helping us out.
Jacinda Ardern made us a Valentine's Day card whaaaat! How cute is this? We can feel the love from our Prime Minister in this original bespoke piece of art. You can actually have a Jacinda Ardern original in your bedroom, lounge or office. You too can show us some love
Nic Marshall has created the artwork for some of the Flight of the Conchords US concert posters, she brought the Muppets to Aotearoa and she is a generally clever incredible person - just look at this piece of art she has created for us. YOU CAN OWN THIS!
Tim Christie's piece All You Need Is Love - Lenono is huge! Literally. Tim's work is in galleries all over the world. This piece would be an absolute winner for any art or Beatles fan. Get in quick - this guy is flash as!
Karen O'Leary of Wellington Paranormal fame has created a Valentine's Day card for BATS that any Wellington Paranormal fan would be proud to show off. Karen's personality shines through in this card that features pictures and poetry!
Glenn Ashworth is selling his work all over the world. He is an icon of the theatre industry in Aotearoa and is fast becoming an icon in the arts world and we're proud to say he's a mate of BATS.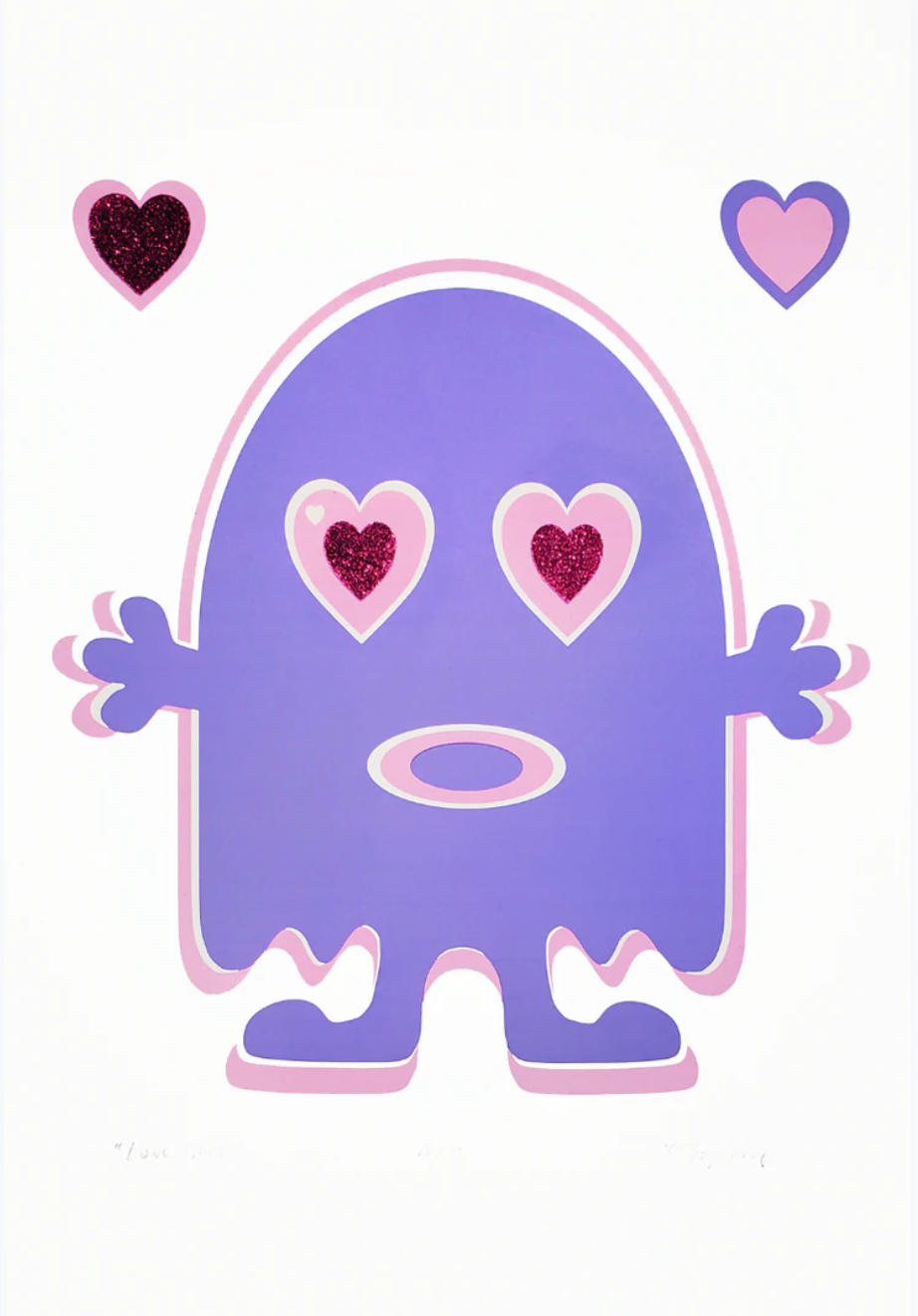 Richard Boyd-Dunlop and his gallery are located in the Hawkes Bay - the love for BATS reaches far and wide! Richard's wife went to Vic so she was pretty adamant he had to support us. You're gonna have to fight me (L-J) for this piece - just saying.
Jane Blackmore is a Wellington arts icon. Buy this and you can say you have a Jane Blackmore original at any dinner party and be the envy of your friends. We feel pretty top notch with a Jane Blackmore original created for us. Bid here
If none of these appeal but you still want to support BATS - here are other ways you can Support BATS.
Thank you for all the love over the years. Trust us, it's mutual.
Arohanui,
BATS xx